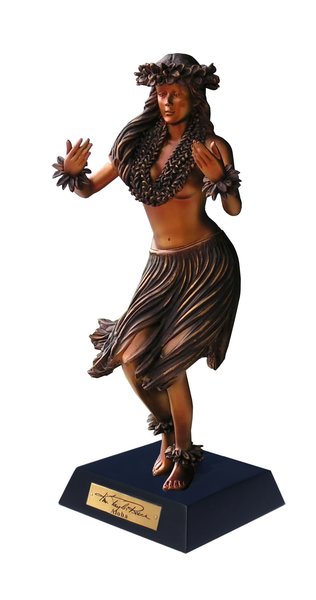 Aloha Statue
Aloha - I named this one Aloha because I see the dancer approaching as if giving me a hug. It represents a welcoming warm feeling that means Aloha to me.
Each Statue is approximately 13" in height and approximately 5 lbs in weight.
Cold cast bronze is a polyester epoxy resin blended with bronze powder.
Shipping $10.00 Select this option at checkout or we can send an invoice separately.