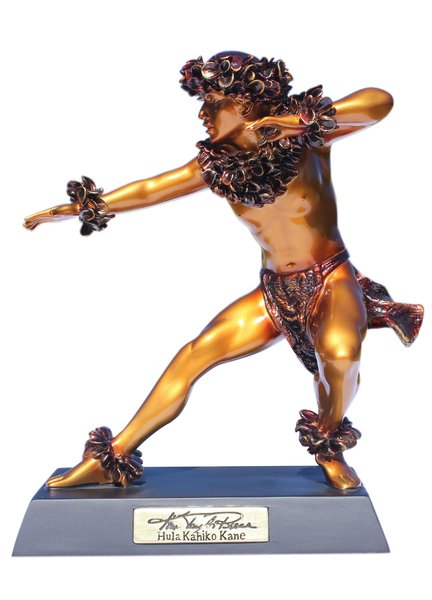 Hula Kahiko Kane Statue
Hula Kahiko Kane - ancient dance of men- Men were known to be the first hula dancers.
Each Statue is approximately 13" in height and approximately 5 lbs in weight.

Cold cast bronze is a polyester epoxy resin blended with bronze powder.
Shipping Statue $10.00 each (u.s.domestic). international is impossible.
Shipping within Hawaii is free, and will be refunded.