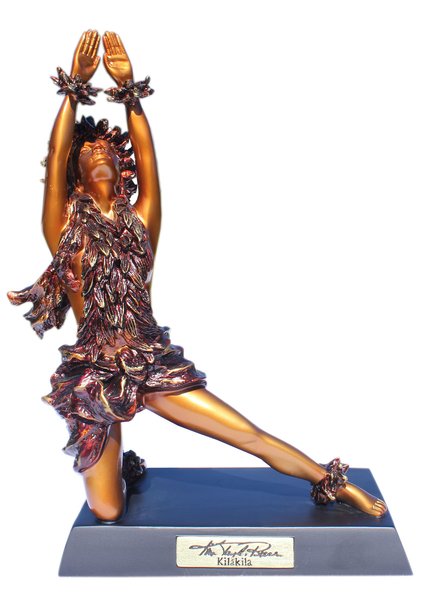 Kilakila Statue
Kilakila - Strength - Hula dancers are not only graceful but strong.
Each Statue is approximately 13" in height and approximately 5 lbs in weight.
Cold cast bronze is a polyester epoxy resin blended with bronze powder.
Shipping Statue $10.00 each (u.s.domestic). International is impossible.
Shipping within Hawaii is free and will be refunded.