Limited Edition Kim Taylor Reece Select Rum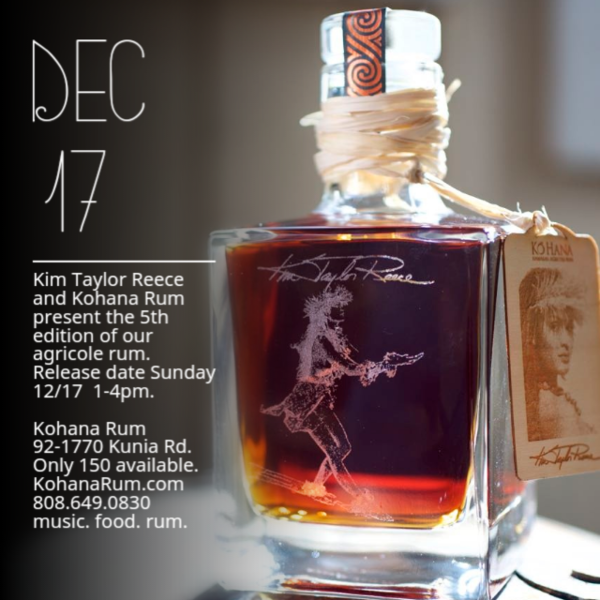 Limited Edition Kim Taylor Reece Select Rum
Dec 17, Sunday from 1-4 our newest edition will be released! Featuring live music, the famous Aloha Plate Lunch truck, classes by award winning mixologists, made in Hawaii gifts, and giveaways.
92-1770 Kunia Rd-KohanaRum Distillary. 808.649.0830
Each bottle is individually chosen, etched, sealed and signed by the artist.

We are happy to share with you this distinct island made rum. Our agricole rum is made from hand harvested sugar cane juice. This indigenous cane has been brought to field by painstaking research and years of production. The distillery is open Mon-Sat from 10-4 for tours and tasting.
You can order this via the Kohana Rum website. Due to many alcohol laws this must be distributed by the distillery. Please copy and paste the link below to order Kim Taylor Reece Select Kohana Rum
http://www.kohanarum.com/shop-all/zjpgkixqkqwb4eaay49bo38bi7j2wa