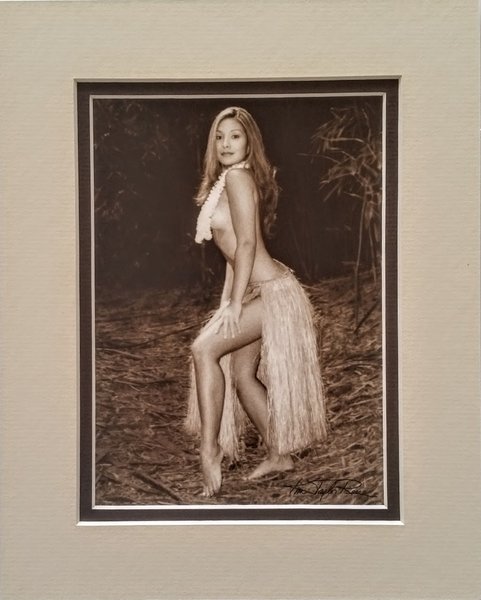 'ohe kea - white bamboo
This image struck me as classic imagery, that reminds me of pin-ups from the 50s. I imagined this could be Where women wore curves and sensuality like a tropical scent...Deep in the bamboo forest.
Our mini prints (5x7) are double matted to 8x10 for a ready made frame size. The top mat is sand and the bottom mat is expresso-perfect accompaniments for sepia tones in Kim's work.