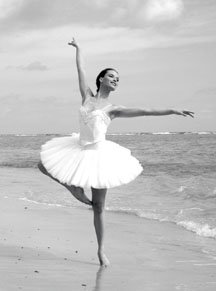 The Eternal Dance
A long time ago i came to Hawaii and i worked with ballet dancers in the studio. I thought maybe one day I will be able to work with Hula dancers. Fortunately, my dream came true and I have now been able to put together 3 collections of Hula. My work with the hula dancers on the beach allowed me to admire the elegance of a dancer in a natural environment.

Taking a ballet dancer out of the confines of the stage, the barre, and the choreography seemed instinctive. The result is better than i could imagine. Images that can take your breath away, inspire and delight.
Kim Taylor Reece

The Eternal Dance
A large format coffee table book highlighting the grace and thrill of ballet and modern dance through the eyes of the artist.